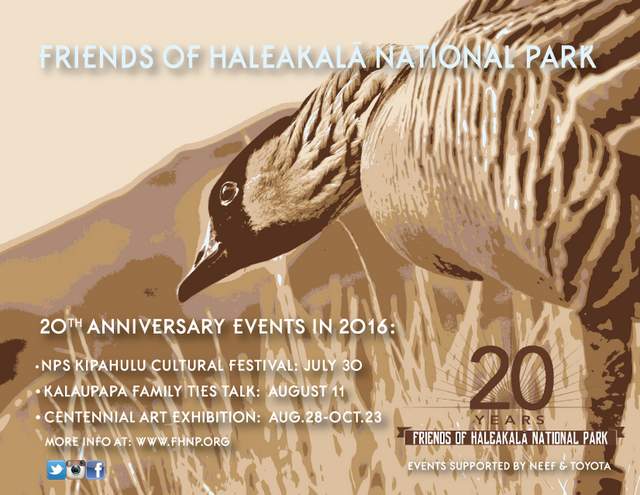 SPECIAL SERVICE TRIPS OFFERED BOTH BEFORE AND AFTER the IUCN WORLD CONSERVATION CONFERENCE
Three day, two night service trips to Paliku and Kapalaoa cabins will be held Aug. 29-31 and Sept. 11-13. For more information and to registers see http://fhnp.org/iucn.htm There is a fee for these trips.
---
Details of other 20th anniversary events will be posted soon. Create an account at FHNP Account to join our e-mail list and be the first to hear.